Your Music OFSTED inspection
---
Music Playtime can help you with satisfying OFSTED requirements, in terms of ensuring that you cover the important activities and elements of music and also show cross-curricular links. Music Playtime has received outstanding reviews from two music educators who have worked as OFSTED inspectors. With regard to music teaching, OFSTED particularly requires that teachers:
have a clear Intent
can Implement the curriculum successfully
can assess the Impact of their teaching
ensure the Elements of Music are threaded throughout
Music Playtime is designed to help you with all of these, by showing you how to teach music, what to teach and why, and how to assess the impact. Here are a few sample questions that could arise in a 'deep-dive' OFSTED inspection:
Interview with the Music Subject Leader
Do you follow the music national curriculum? Do you add to it?
Which external resources do you use in your planning? (e.g. online schemes and books)
Tell me about the school's long term plan for music and the cross curricular links
How do you make sure the elements of music are covered?
How can you ensure that all aspects of musical learning take place? (e.g. singing, listening, playing instruments and, in particular, making up music)
What would you expect Year 1 children to be able to do by the end of the school year?
How do you instill a love for music in all children - what is your rationale for music teaching?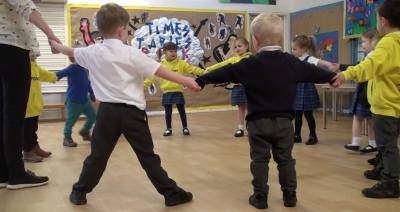 Interview after Watching a Music Lesson
Why did you choose these particular activities?
What's going to come next - what's your over-arching plan?
How do you support children with SEND?
Did anything surprise you about the learning today?
Questions the children might be asked:
What did you learn in today's lesson?
What did you do in last week's lesson?
What do you enjoy doing in music lessons?
Why are you learning to do this [particular skill]?
What the inspector may ask to see:
Medium term plans
Planning to show cross-curricular links across school
Skills development overview showing music skills to be taught in any year group
Details of any external resources used
Records (written or sound-recorded) that show evidence of children's musical involvement/achievement/progress.